How To Access Your W2 in E-Hub
January 26, 2022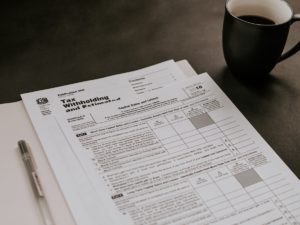 One of the keys to creating a great, personal budget is knowing how much of your income is withheld each year through taxes, which can be found on your annual W-2 tax form.
Did you know you can easily access your W-2 forms through your E-hub page? It's easy! Here are a few steps to guide you through the process:
Log onto your E-Hub landing page.
Navigate to your Tax Form History.
Once you locate your desired year, click "Document" to download your W2 form.
If you don't see the right year, click "View All" to pull up all of the forms available and locate your W2 form.
Check out this page if you get stuck or just need some visuals to guide you through the steps.